Leprosy Eradication Programme
When MOB started the leprosy eradication programme in 1992 the District Leprosy Medical Officer (DLO) introduced us all the leprosy patients who were enrolled in the non-case Register. Out of the 735 names about 50 were with ulcer and deformity of the upper limbs and lower limbs. All these patients were treated only with Dapsone(DDS). MOB started to treat them with Multi-Drug Therapy(MDT) and released 634 of them within six months. The remaining 101 who were highly positive needed two years of treatment.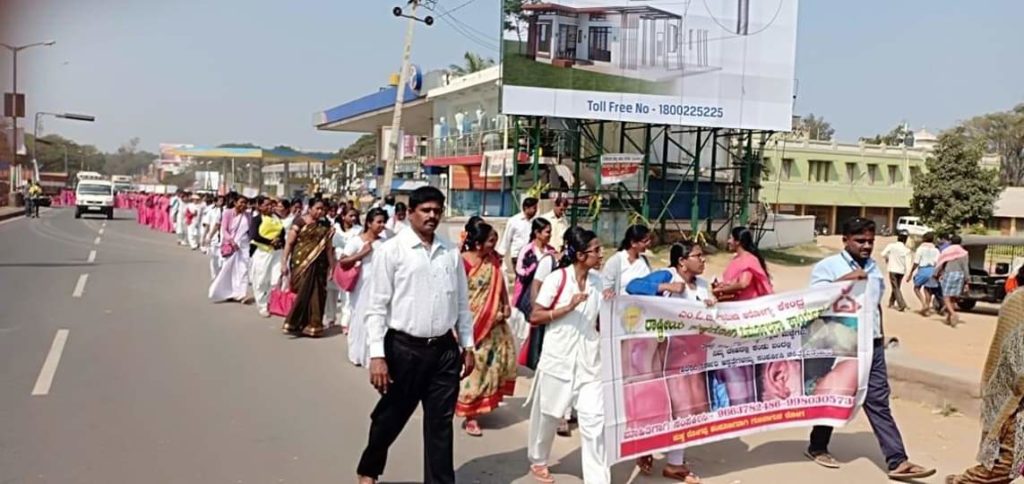 The appropriaty trained grass root workers of MOB undertook door to door survey to detect early signs of leprosy. From 1992 to 2002 MOB detected 2351 new cases of leprosy. All of these were treated with MDT without any deformity. When MOB took up the programme the prevalence rate of leprosy was 8/10000. By 2002 the prevalence rate was brought down to less than 1/10000. 123 patients who are having anesthetic feet are provided with Microcellular (MCR)footwear. All those with ulcer are given treatment and dressing in our centre. 35 families of leprosy patients who lived in huts were provided with decent shelters. 26 of these were built in government allotted lands in Srirangapathna Taluk, close to the Railway Station. A clinic and Anganwadi(pre-nursery) are run on the premises.
At present the newly detected cases of leprosy are referred to various Public Health Centre (PHC) and Public Health Units(PHU) for treatment. Persons with anesthetics feet and hands who get recurrent ulcers are given medication and treatment in our Centres. So for 3050npersons from 300 villages have been treated by MOB.